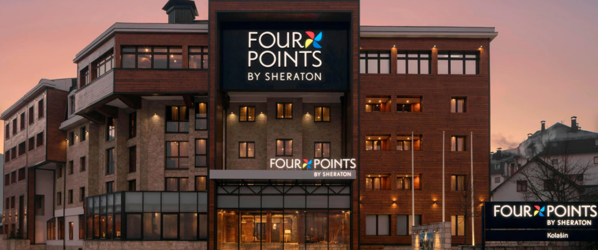 Four Points by Sheraton, Kolasin, Montenegro.

HOTEL MANAGER
Job Description:
Manages day to day operations of a hotel and responsible for reporting and coordination with Marriott for overall hotel.
Managing budgets and financial plan as well as controlling expenditure.
Works closely with Sales and Marketing team to develop revenue generating strategies.
Identifies new business leads, develops tailored sales approach, and actively pursues leads with Sales and Marketing team.
Verifies that sales and marketing strategy is aligned with Marriott brand strategy and is effectively executed against established goals.
Promoting and marketing business and room sales.
Ensuring compliance with local health and safety legislation, licensing laws and Marriott standards.
Recruiting, training, motivating and supervising staff.
Monitoring the quality of the product and services provided.
Planning maintenance work, event and room bookings.
Handling customer complaints and queries.
Dealing with contractors and suppliers.
Stays current with industry trends and monitors strengths and weakness of competition.
Creates a high-performance Executive Committee that continuously strives for positive results and improvement and coach Executive Committee by providing specific feedback and holds them accountable for performance.
Verifies effective work processes, systems and teamwork are in place to maximize individual and overall hotel performance.
Other duties that may be assigned by the Company from time to time.
Qualifications:
Candidate must possess at least Diploma /Advanced / BSc / Graduate in Hospitality / Tourism / Hotel Management or equivalent.
Preferred languages: English and any Eastern European language would be an added advantage.
At least 6 years' experience in related field with 3 years as Hotel Manager position of an International 4/5 Star Hotel
Experience with Marriott Group of Hotels will be an added advantage.
Ability and willingness to work flexible hours including weekends and holidays.
Computer literate with the ability to communicate using Microsoft Office including Word, Excel, PowerPoint and experience and knowledge of Marriott Global System (MGS), Micros, OPERA & SUN SYSTEM will be an added advantage.
Other benefits:
Accommodation and meals provided by hotel.
Medical Insurance provided.
Only Applications in ENGLISH would be accepted!
​​​​​Salary EUR 1,200 to 1,800.
To apply please send your resume IN ENGLISH only to: frankie@arnngroup.com or by using the option KONKURIŠITE NA OGLAS.
* Prijavljivanje na oglas vrši se klikom na dugme "Konkurišite na oglas", na e-mail, poštansku adresu, e-mail adresu ili putem linka ukoliko su oni navedeni u tekstu oglasa. Prekoveze.me ne vrši postupak selekcije i odabir kandidata već je to u nadležnosti poslodavca. Odredbe ugovora o radu predstavljaju direktan dogovor između poslodavca i zaposlenog.