Reservation Manager (m/f)
Ovaj oglas je istekao i poslodavac više ne prima prijave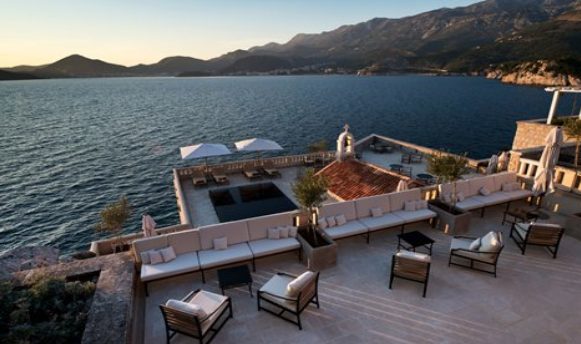 POSITION: RESERVATION MANAGER (m/f)
HOTEL AMAN SVETI STEFAN

JOB SUMMARY
Ensures the smooth and efficient operations in the department through prompt, effective and proper reservations service to achieve maximum room revenue in order to meet or exceed the revenue target.
DESCRITION:
Manages the taking of reservations and operates systems in accordance with company standards
Conducts shift briefings to ensure hotel activities and operational requirements are known
Controls daily reservations and rates in the system
Controls corporate bookings with payment details require
Promotes the hotel's products and services maintaining a high level of product/service knowledge
Controls daily forecast and studies it with the Revenue Manager (risky periods for availability)
Provides the expected reports to the Revenue Manager and keeps in mind deadlines, accuracy and needs of the person requiring the report
Examines the low occupied periods and looks for strategies to increase the occupancy
Stays well informed on industry trends and competitor activities
Conducts regular reservation checks
Ensures all activities and traces are followed up on in a timely manner and results of such recorded.
Manages group blocks to ensure accuracy of business on books
Increases performance and productivity of the team, provides necessary trainings and education
Informs the team about meeting results and the latest news
Ensures the department operates with a sales attitude and all personnel are aware of sales opportunities within the hotel that will assist with the maximization of revenue
Maintains effective office administrative procedures within the department according to company standard
Monitors reservation levels and inform mangers of current and future occupancy rates.
CANDIDATE PROFILE
To successfully fill this role, you should maintain the attitude, behaviors, skills, and values that follow:
A passion for team coaching and development
Excellent organizational skills with a high level of accuracy
Excellent communication skills and ability to build effective long-term relationships
Analytical approach to work
Bachelor degree required;
3 -5 years experience in the same or similar role in Reservation, Sales or Front Office department
Strong communication and interpersonal skills
Works well within time limits, meets deadlines
Focus on customer service, approaching work with a friendly, energetic, approachable, motivated and calm demeanor
Must be proficient in computer knowledge
Candidates should be extremely detail oriented, organized and be able to handle a fast paced environment
Open to expats
Opera knowledge.
If you are interested, please send us your CV in Montenegrin or English (preferably with a photo) to the e-
mail address: amansvetistefancareers@aman.com or using the option KONKURIŠITE NA OGLAS. Only shortlisted candidates will be contacted.
Ovaj oglas je istekao i poslodavac više ne prima prijave putem portala.