Ovaj oglas je istekao i poslodavac više ne prima prijave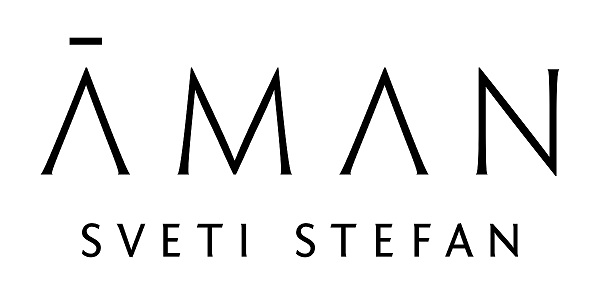 JOB TITLE : Human Resources Manager
DEPARTMENT : HR
REPORTING: : General Manager
LOCATION : Aman Sveti Stefan, Montenegro

AMAN
Meticulously designed to frame their natural settings, Aman destinations are renowned for space and privacy. Each welcomes guests as if to the home of a close friend, instilling a sense of peace and belonging amid some of the most diverse natural and historical landscapes.
It is an approach that has changed little since 1988 when the first retreat was built on Phuket's west coast. It was named Amanpuri, meaning 'place of peace', and Aman was born.
Today, embracing 33 resorts, hotels, and private residences in 21 countries, Aman continues to seek out transformative experiences and awe-inspiring locations around the world.

AMAN SVETI STEFAN
Pink-sand beaches, crystal-clear waters and rugged, pine-cloaked mountains form the untamed backdrop to Aman Sveti Stefan, in one of Europe's last corners of truly wild beauty - Montenegro.
Stretching across a causeway from a rustic island village to a former royal residence, the 80- acre estate divulges charm and sophistication at every turn. Secret coves, a serene Aman Spa and a spectacular clifftop pool all play their part in this private haven, while intimate venues, scattered from shoreline to rocky precipice, offer endless inspiration for celebrations. A stroll along the shoreline, Queen's Beach, the scallop-shaped bay considered Montenegro's finest, is at the exclusive disposal of Aman guests.
THE POSITION
The HR Manager leads the HR function in the property and oversees all HR related topics. Furthermore, the HR Manager should be a highly resourceful leader and team-player, who is comfortable working in a diverse environment, sometimes under pressure and high demands, while remaining flexible, proactive, approachable and efficient.
MAIN DUTIES AND RESPONSIBILITIES
The key responsibilities for this position are:
Implement HR strategies by establishing department accountabilities, including talent acquisition, staffing, employment processing, compensation, L&D & performance management, retention, employee and union relations.
Ensures legal compliance by monitoring and implementing applicable human resource state requirements; conducting investigations; maintaining records; representing the organization at hearings if needed.
Maintains a Payroll plan; preparing pay budgets; monitoring and scheduling individual pay actions; recommending, planning, and implementing pay structure revisions
Administering HR software used in the hotel (adding new employees; keep the system up-to-date) closely cooperate with the Finance department in monthly salary preparation and calculation.
Perform a smooth running of Aman global initiatives eg. P&P's, colleague engagement surveys, hotel school recruitment
Completes human resource operational requirements by scheduling and assigning employees; following up on work results.
Support management by providing HR advice, counsel and decisions;
In cooperation with Head of departments organize selection process and conduct interview
Provide general HR and L&D administrative support
Look after the entire employee life cycle ensuring an excellent employee experience
Coordinate employee welfare & benefits programmes
Manage the HR budget effectively
Generate reports and update SOPs/forms regularly
Ensure employee awareness of Aman's purpose and brand pillars.
QUALIFICATIONS
Minimum Diploma in Legal, HR or other related discipline
Minimum 3 year of experience in a HR Leadership role. Previous experience within a luxury environment will be considered as an advantage
Fluency in English is required - other languages are highly desirable
Ability to maintain a high level of accuracy and confidentiality at all times
Good knowledge of local labour law and statutory regulations is required
Proficient in Microsoft Excel, Word, PowerPoint and Outlook.
In Aman we live by a strong set of values. We INVEST IN INDIVIDUALITY by fostering an environment where each person can push boundaries, take risks and challenge norms. Aman encourages everyone to NURTURE THEIR PATHFINDER SPIRIT by exploring opportunities, locations and transform new exciting ventures while ACTING LIKE OWNERS and taking pride in their work. We CELEBRATE COMMUNITIES ensuring that every member of our community is looked after and nurtured in a compassionate, respectful and a collaborative manner to create an uncomplicated sense of belonging.
To apply for this opportunity, please send your resume and a cover letter to sbroeck@aman.com or using the option KONKURIŠITE NA OGLAS not later than 20 th May 2019.
Ovaj oglas je istekao i poslodavac više ne prima prijave putem portala.