Chef de cuisine - Šef kuhinje (m/ž)
Ovaj oglas je istekao i poslodavac više ne prima prijave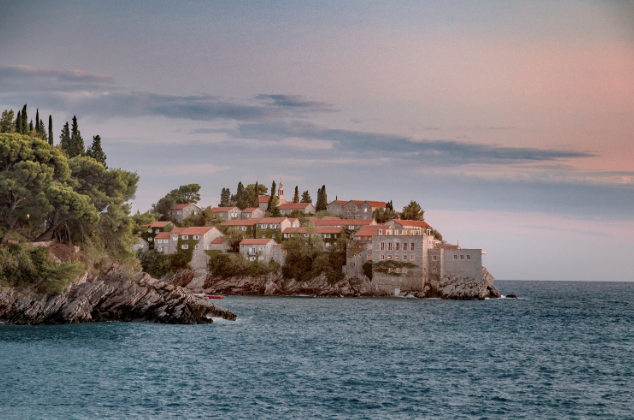 Aman Resort Sveti Stefan i ove godine otvara svoje kapije u potrazi za
profesionalcima u hotelijerstvu i mladima koji to žele da postanu!

Pridružite nam se!
Chef de cuisine - Šef kuhinje (m/ž)
I Position objective:
Responsible for the day to day management and operation of all kitchens in the hotel, ensuring quality, cost control, safety and hygiene standards are adhered to.
Responsibility for directing training, supervising, planning and coordinating in all areas within the Culinary Department including any projects requested by the Executive Sous
Chef or Executive Chef.
Ensuring quality products for the guests, and secure profit margins while maintaining the Corporate image of the Hotel at all times.
Assists in developing and executing of long and short range strategic plans to meet the desired objectives set by the management.
Self-motivated, customer-focused and committed to maintaining exceptional customer services throughout all areas of the F&B department.
Build a rapport with other departments in attending and delivering guest satisfaction.
II. Key Result Areas/ Job Responsibilities:
Total knowledge & understanding of Food Preparation Standard & Procedure.
Take part in the setting and evolving the standards and procedures.
Responsible for hygiene standards with the Steward Coordinators, in all kitchens, store room, refrigerators and work areas.
Assures that soiled or damaged utensils are not put into use, watching for cracked and chipped china and glassware and train his staff to follow this rule.
Assures that soiled or damaged utensils are not put into use, watching for cracked and chipped china and glassware and train his staff to follow this rule.
To ensure that these control procedures are carried out consistently
Assists with the costing and pricing of menus and other food services having taken into consideration the profit margins lined out in the hotel budgets.
Together with the Executive Chef, investigates food cost issues with a view to take whatever corrective action may be necessary.
Makes sure that all the equipment and fixtures are maintained well and reports any faults and damage.
Is familiar with H.A.C.C.P and other municipality's procedures and requirements, to carry out proper training and control of H.A.C.C.P procedures.
To ensure consistency and highest quality in the taste, presentation and appropriate food temperature for food served in all kitchens.
Ensures the quality and cleanliness of all food displays to the highest standards of the Hotel.
Guide team members with clear, measurable and realistic objectives to achieve quality standards.
Responsible for ensuring smooth and effective communication among the staff.
Ensures that staff are fully aware and complies with the HACCP guidelines set by Hotel.
Liaises and works closely with the Chef Steward in monitoring and ensuring that all cleaning are properly done and according to schedule.
Ensures that all kitchen personnel follow the company's grooming standards.
Maintains proper and adequate controls over purchase orders and requisitions.
Monitors on monthly food inventory turnover and slow moving items.
Ensures that purchasing, receiving and all storage are efficiently handled and that the goods purchased conform to the hotel's specification.
Reviews food cost analysis on a daily basis to maintain in line with budget and forecast.
Analyses top 20 highest consumable purchased items on monthly basis.
III. Supplementary information (Requirements):
Education
High school Degree school with one (1) year experience and/or training, or an equivalent combination of education and experience to meet the required knowledge, skills and abilities.
Experience
Minimum of 1 year experience on the same capacity or in any related field.
Superior leadership and management skills with emphasis on staff supervision and development; ability to manage and interact with diverse staff and clients.
Strategic and proactive
Experience working with diverse groups, i.e. staff, clients/guests, outside contacts.
Collaborative working style; team-building approach.
If you are interested, please send us your CV in Montenegrin or English (preferably with a photo) to the e-
mail address: amansvetistefancareers@aman.com or using the option KONKURIŠITE NA OGLAS. Only shortlisted candidates will be contacted.


Ovaj oglas je istekao i poslodavac više ne prima prijave putem portala.