Ovaj oglas je istekao i poslodavac više ne prima prijave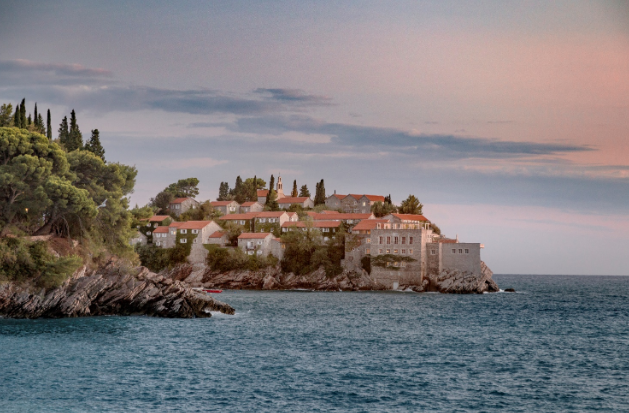 POSITION, FOOD AND BEVERAGE MANAGER, HOTEL AMAN SVETI STEFAN
JOB SUMMARY
Manager of Food & Beverage, you will be responsible for maintaining the restaurant's revenue, profitability and quality goals. You will ensure efficient restaurant operations, as well as maintain high production, productivity, quality, and customer-service standards. An effective Food and Beverage Manager, will be out on the floor and in the kitchen during service times, monitoring and coaching processes and staff.
DESCRIPTION:
Accomplishes restaurant human resource objectives by recruiting, selecting, orienting, training, assigning, scheduling, coaching, counseling, and disciplining employees; communicating job expectations; planning, monitoring, appraising, and reviewing job contributions; planning and reviewing compensation actions; enforcing policies and procedures.
Achieves restaurant operational objectives by contributing information and recommendations to strategic plans and reviews; preparing and completing action plans; implementing production, productivity, quality, and customer-service standards; resolving problems; completing audits; identifying trends; determining system improvements; implementing change.
Meets restaurant financial objectives by forecasting requirements; preparing an annual budget; scheduling expenditures; analyzing variances; initiating corrective actions.
Plans menus by consulting with chefs; estimates food costs and profits; adjusts menus.
Controls costs by reviewing portion control and quantities of preparation; minimizing waste; ensuring high quality of preparation.
Avoids legal challenges by conforming to the regulations of the alcoholic beverage commission.
Maximizes bar profitability by ensuring portion control; monitoring accuracy of charges.
Maintains safe, secure, and healthy environment by establishing, following, and enforcing sanitation standards and procedures; complying with legal regulations; securing revenues;
Updates job knowledge by participating in educational opportunities; reading professional publications; maintaining personal networks; participating in professional organizations.
Recommend to the Hotel Management any areas for potential cost savings or improving guest service.
Constantly read the market in order to develop a thorough understanding of the needs and identify trends of our customers.
Organise Food and Beverage events, Assist General Manager and Sales and Marketing Manager with banquet and event sales.
Conduct training and refresher classes for all Front of House F&B personnel in the correct procedures
Quality assurance, guest service, and training of all employees
Uphold Food and Beverage policies
Coordination between all departments
Responsible for overall guest satisfaction
Ensure all employees are conducting themselves in a professional manner
Perform all reasonable job duties as requested.
CANDIDATE PROFILE
To successfully fill this role, you should maintain the attitude, behaviors, skills, and values that follow:
Bachelor degree required
Has minimal 5 years related Food and Beverage experience in similar capacity
Strong team leadership skills
Excellent problem solving/decision making skills
Experience in resolving customer's concerns as well as overall excellent customer service required
Strong communication and interpersonal skills
Works well within time limits, meets deadlines
Focus on customer service, approaching work with a friendly, energetic, approachable, motivated and calm demeanor
Candidates should be extremely detail oriented, organized and be able to handle a fast paced environment
Open to expats
Opera knowledge.
If you are interested, please send us your CV in Montenegrin or English (preferably with a photo) to the e-
mail address: amansvetistefancareers@aman.com or using the option KONKURIŠITE NA OGLAS no later than 31.12.2019. Only shortlisted candidates will be contacted.
Ovaj oglas je istekao i poslodavac više ne prima prijave putem portala.